Construction Dumpster Rental
Samson Disposal has the dumpsters for rent with flexible rental periods that you need!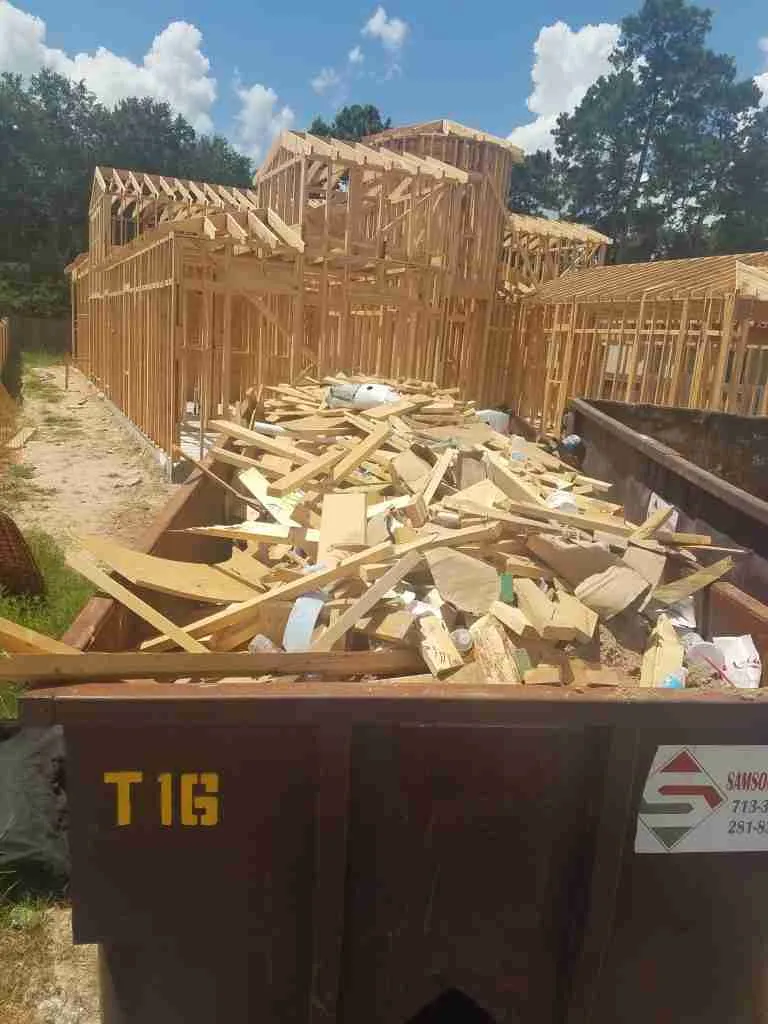 Construction Dumpster Service
Samson Disposal operates to make disposal easy and timely for every contractor. We understand the construction business and know that time is money. To keep each jobsite in order and on time, we take care of the construction dumpster rental so the contractor can get back to what they know. By renting a container from us, you can check trash removal off your list and get back to work. The process is refined with contractors in mind by having a one stop shop for all construction dumpster sizes. We work with each contractor to place the container strategically on the jobsite so getting rid of debris is easy. Just make a call and order the container size that will work best for each one of your sites.
Call for an Instant Quote (713) 300-3966
Construction Dumpster Rental Uses
No matter the use you can count on Samson Disposal Roll Off Dumpsters
When needing a construction dumpster for a newbuild, a 30 yard or 40 yard roll off will work well for you. With ample space and tonnage allowance up to 4 tons, you are able to get rid of maximum amount of construction debris with one haul..
Landscaping and Yard Debris
Make cleaning up your yard simple when ordering a construction dumpster rental from us. When spring cleaning comes around, be prepared to rent a container and finish everything in one weekend. Yard waste dumpsters take everything from shrubs to large trees.
Due to the weight of concrete, 1 ton per square yard of concrete, we carry heavy boxes which are reinforced for the extra weight. By request, a concrete construction dumpster may be provided at a 6 yard or 10 yard dumpster size.
The quickest and most affordable way to get rid of shingles and roofing material is with a construction dumpster from Samson Disposal. With a low, flat rate priced container, you can dispose of all roofing materials in one place.
Get Your Free Consultation
Contact us anytime or fill out the form to request a free consultation.